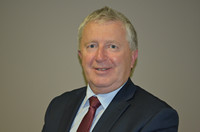 Chief Executive Officer
David Brown
South West Credit
South West Credit is your locally owned financial institution which is governed by its members – not by shareholders.
Formed in 1964 to meet the financial needs of the community, South West Credit has grown significantly over time to offer a range of banking products and services that rival any of its larger, national competitors.
At South West Credit, you matter. They put their customers first and offer personalised and flexible service – that's their commitment to you.
South West Credit is an Authorised Deposit-taking Institution (ADI) and just like the big 4 they are regulated the same way by APRA under the Banking Act 1959.
Deposits held with South West Credit of up to $250,000 are covered on a permanent basis by the Government guarantee.
South West Credit is customer owned, which means they are not subject to pressure from external shareholders to increase their profits. Their profits belong to their members and are returned through better interest rates, lower fees and increased services.
By being locally owned it means decisions are made right here in Warrnambool.  This means they offer faster turnarounds and more flexibility.
At South West Credit – you matter.  Enjoy the South West Credit difference today.