Chief Executive Officer
Maree Sanford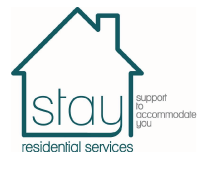 STAY Residential
STAY Residential is a registered NDIS Provider and TAC Provider in Hamilton, Southern Grampians and South West Victoria. We provide accommodation, respite, community group activities and individual support for people with a disability. STAY has five residences, two respite facilities (adult & children's) and two independent Units. STAY also provides support in people's own home and within the general community.
STAY is a long term supported accommodation service for people with a disability that is staffed 24 hours a day 7 days a week.  The Respite facility offers 24 hour support as well as an after school respite program, available to all school aged children with a disability. This currently operates three days a week during school terms. In total the service provides supported accommodation in the group homes for  16 residents  and respite for approximately 60 families within the Hamilton area.
STAY Residential Services Association is a non-government, not-for-profit Community Service Organisation funded by the Department of Health and Human Services and managed by a highly skilled and dedicated Board of Directors.  STAY is a not for profit organisation that employs approximately 70 staff including house supervisors, permanent and part-time staff as well as casual staff.
Our Vision
·         A Leader in building a community where people with disabilities can fully participate
Our mission to achieve their vision is:
To provide quality programs, services and residential options that best meets participants  needs and helps them develop to their full potential
To work in partnership with all governments to deliver services and advocate for people with a disability
To ensure the needs of participants and their families are paramount in service delivery.
To encourage employee involvement in planning and development
To challenge and educate the community on behalf of people with a disability
To foster the practice of inclusive service